Don't Drink and Blog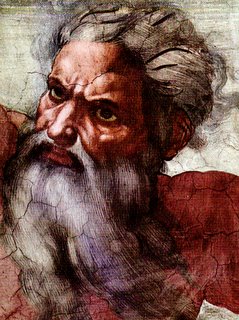 Well, the apology post is already shot to hell.
My company holiday party was tonight. Yes, I said Holiday Party...and yes, I am going to shop at Target twice as much this year because they are saying Happy Holidays instead of Merry Christmas. Screw anyone that disagrees with that because
I KNOW THAT I AM RIGHT
.
I know that God wants us to accept each other and respect each other. Accordingly, God wants me to say Happy Holidays. I know that without one ounce of doubt. I am certain that the Bible backs me up on that. Why would God want me to ostrasize 3/4 the planet???
If God loves anyone, he loves the Jews, oh and of course he also loves the Muslims, the Hindus and the Bhuddists.
He does not feel sorry for them. I know that.
In fact, I know that he just appreciates the fact that they treat each other with respect - provided that they do treat each other with respect.
In fact, if God wasn't busy with more important things (like running the universe) he would probably smite a few judgemental assholes such as Oral Roberts, Jerry Falwell, Pat Robertson and Travis for professing to know more about God than anyone else. I, too, have now exposed myself to smiting as well...and I deserve it.
IN FACT, I happen to know that the only people that God really does not like are those people that think they have all the answers about God.
By the way, that is what GOD looks like. I know it. Yes, he is a white man. So is Jesus. Don't even try to argue that Jesus would be of Arabic descent due to the part of the world in which he was born. I KNOW that Jesus was white...just like me.
*****WARNING - STAY AT LEAST 15 FEET FROM THE EDGE OF THE SARCHASM******